I designed this remix of the DEC motor mount for a NEMA17 stepper to allow more of the belt to wrap around the pulley. My scope is very front heavy and the DEC belt was skipping so I made this mod.
Essentially, it creates about 170 degree contact with the toothed pulley over two toothless idler pulleys on bearings running on steel rod reinforced shafts.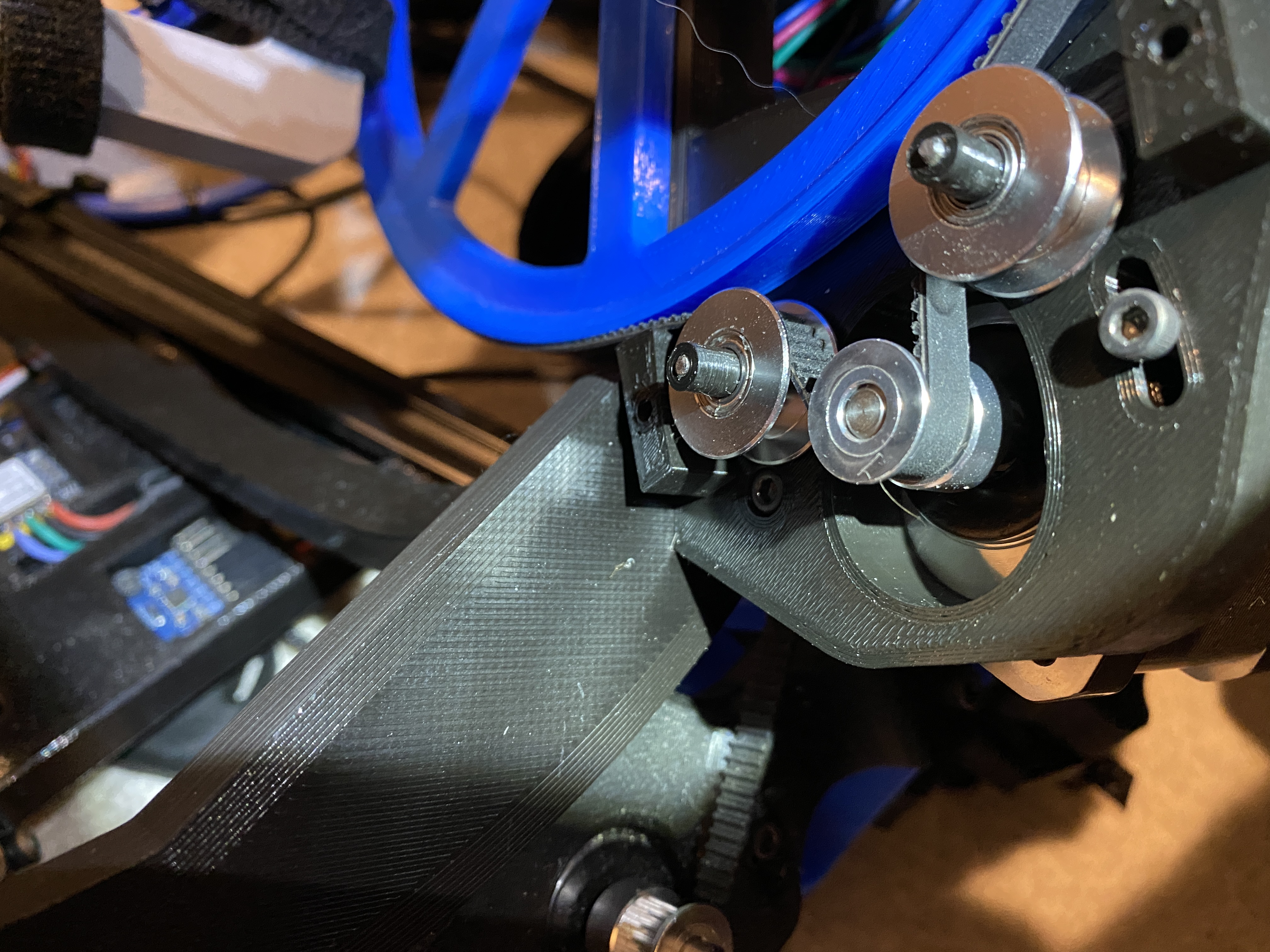 This shows the two idlers and belt without the cover that holds the two shaft and screws onto the two posts on the mount.
The part is in the repo in the STL/All Latitudes folder and is named 11_DEC_motor_strong_mount_w_idlers_NEMA.STL.
The parts you'll need are:
GT2 Idlers on bearings with a 5mm shaft. I got these from Amazon.
2mm Steel rods (you can get these off Amazon too). You'll need two rods of 25mm length each.
Four M3 bolts, one for each corner of the stepper and two to hold the cover on the idler shafts.