This part has an improved tensioner design using an M3 thumbscrew. It allows more pulley teeth in mesh with the belt as well as tool-less method for quick one-handed tensioning/loosening.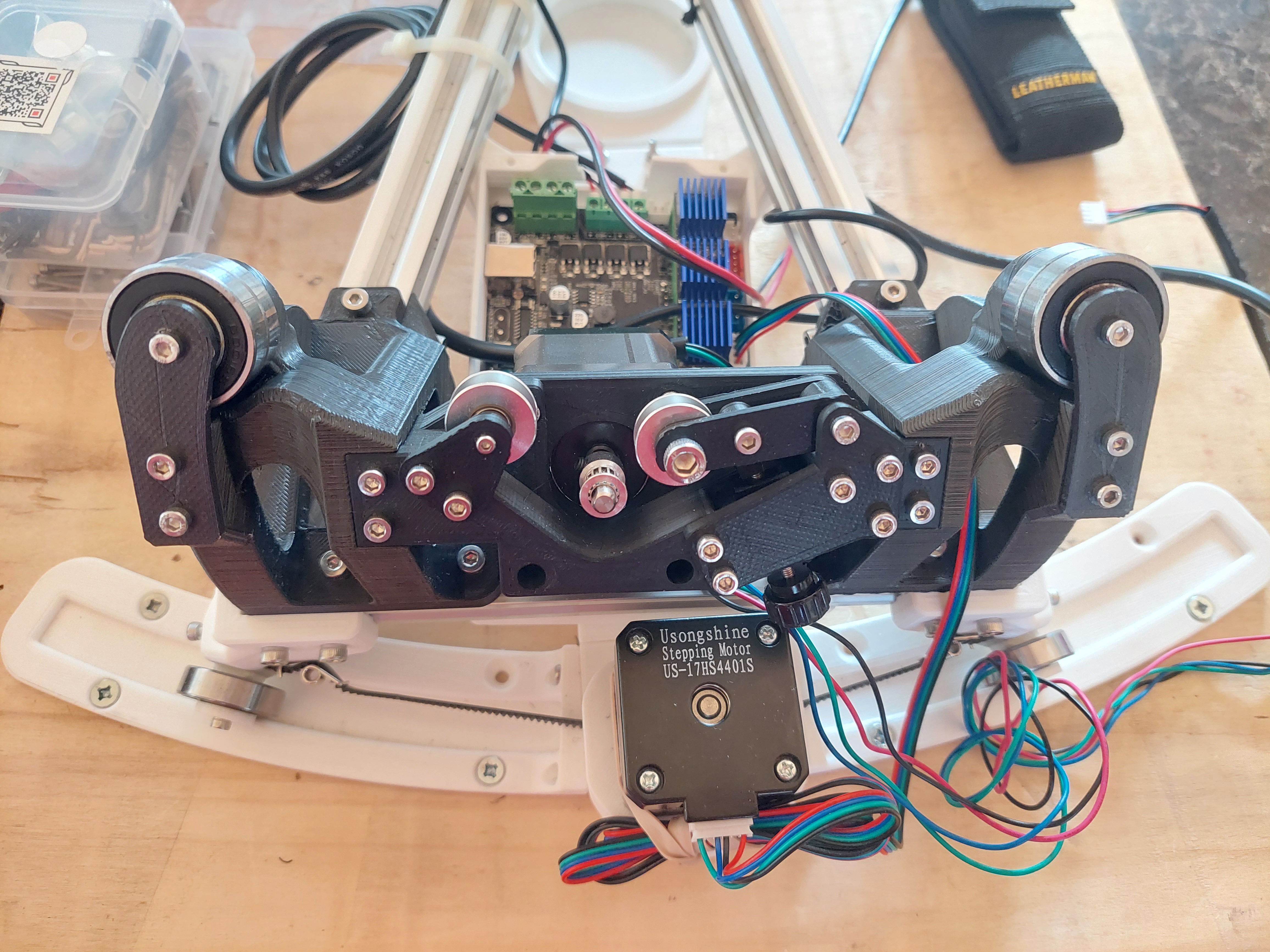 This shows the idler and tensionable idler swing-arm. The thumbscrew adjusts the position of the arm to increase/decrease tension on the belt. Optionally, this allows using a 12T pulley rather than 16T for the RA axis to allow a higher pulley ratio reduction.
The parts are in the repo OpenAstroTracker-Addons repo in the Modified Parts folder.
For help with assembly, you can view the model in your browser here: Improved RA Motor Mount and Tensioner model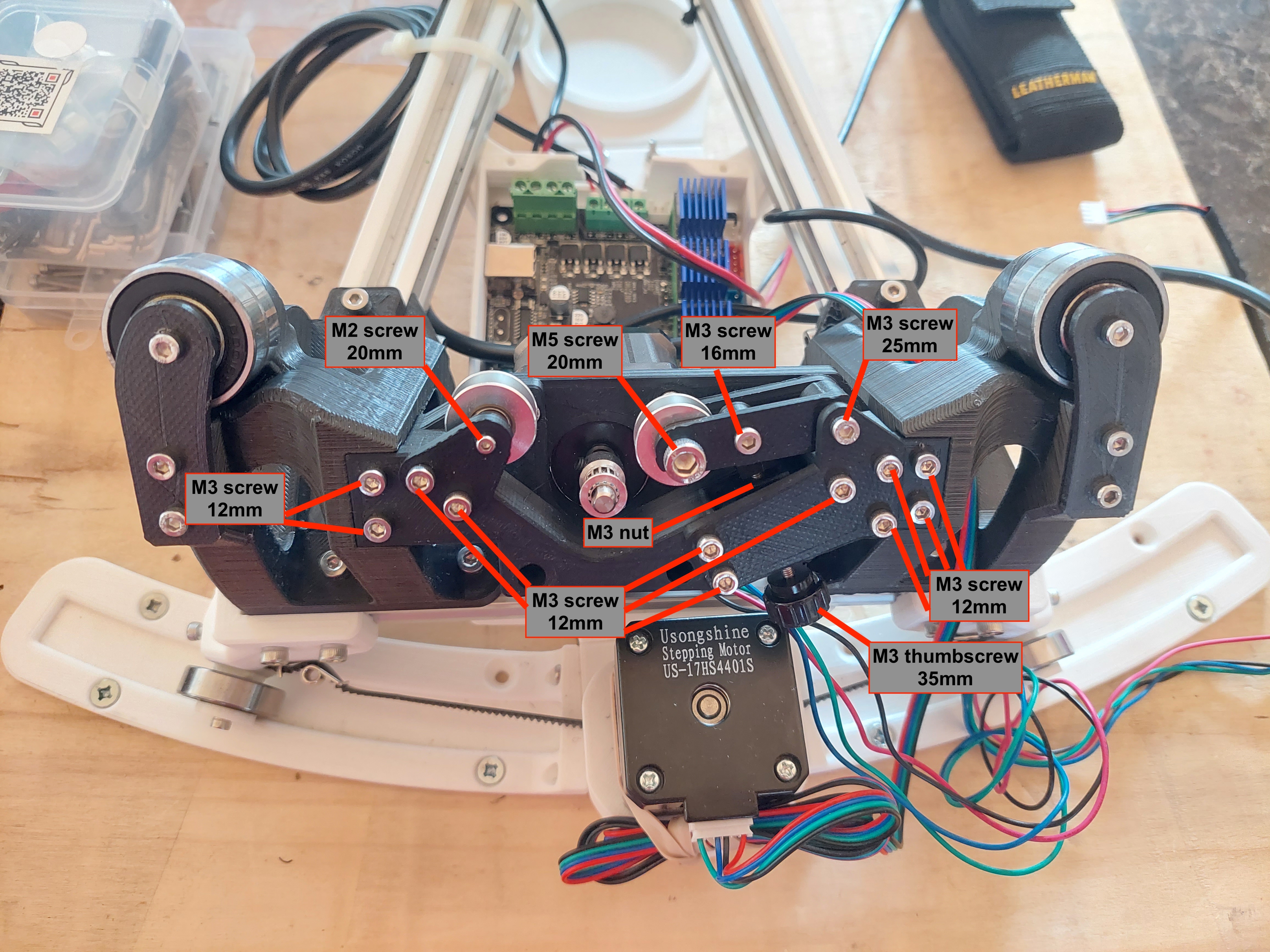 The 20mm M2 scew is used to reinforce the static idler axis.
The 16mm M3 screw is used to join the idler arm with the idler arm adjuster.
The 25mm M3 screw is used as the pivot of the idler arm.
The M5 screw is used to mount the idler arm pulley.