This part has an improved tensioner design and allows more pulley teeth in mesh with the belt. This prevents belt skipping for very front-heavy scopes/lenses.
It also fastenes to the RA ring using recessed M3 nuts rather than threading M3 screws into the plastic part.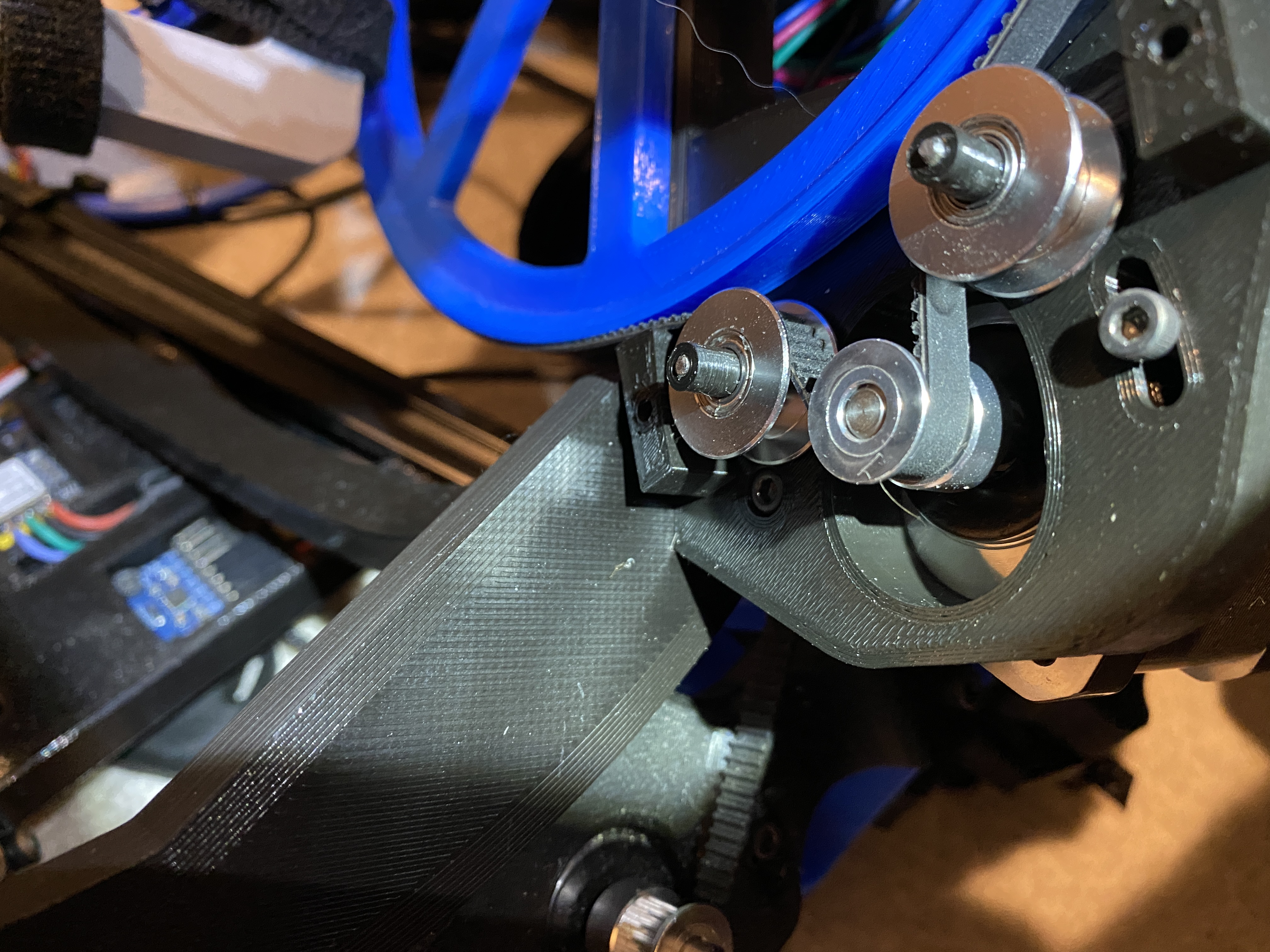 This shows the two idlers and belt without the cover that holds the two shaft and screws onto the two posts on the mount.
The part is in the repo in the STL/All Latitudes folder and is named 11_DEC_motor_mount_v11_NEMA.stl and 11.1_DEC_idler_bracket_v1_NEMA.stl.
The parts you'll need are:
GT2 Idlers on bearings with a 5mm bore. Example.
Two 20mm M2 screws.
Four M3 screws, one for each corner of the stepper and two to hold the cover on the idler shafts.
Three M3 nuts inserted into the recessed openings.
One M3 nut inserted into the recessed tensioner opening
One 20mm M3 screw to tension the belt by pushing on the stepper mounting screw.